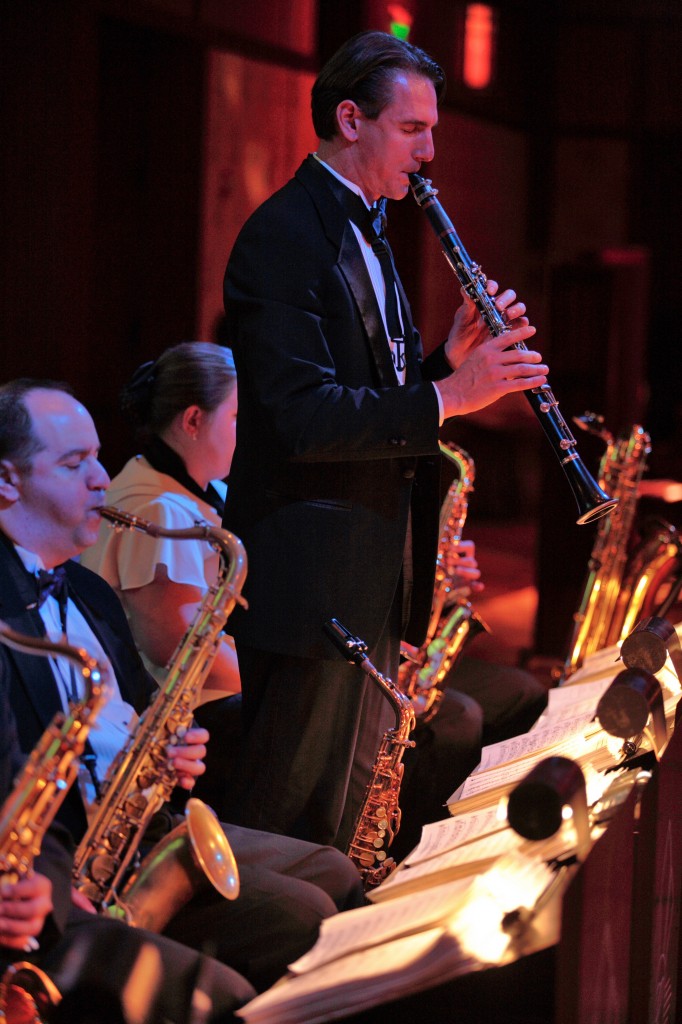 One of the key elements that has helped the Esquires maintain its reputation for playing quality music for over 40 years is our teaching program. The Esquire Music Foundation is a state and federally registered nonprofit organizationh all donations are tax deductible. There are no fees or dues to be in our program. On the contrary, donations received by the foundation are awarded as scholarships and grants to the Esquires musicians. Teamwork, leadership, service and growth are the primary objectives, achieved through music. 
We hold weekly rehearsals throughout the year so our musicians are well practiced for performances. This also allows us to fine tune the various stylistic elements that bring such character to big band music. Our players are paired with experienced amateur and professional musicians who pass their knowledge on to a new generation of players. Each new member who joins the band is informally evaluated during rehearsals. Once a new Esquire has achieved a certain playing ability, they are invited to perform with the band.New players are always welcome!
The Band Consists of:
  Alto Saxophone* 
  Tenor Saxophone* 
  Baritone Saxophone* 
  Trumpet 
  Trombone 
  Guitar 
  Bass 
  Drums 
  Piano 
  Vocals**  
(*It is helpful for reed players to double on other saxes or clarinet) (**Vocalists are selected by audition on an as-needed basis.)
We rehearse most every Tuesday night from 7:00 p.m. to 9:00 p.m. at:
The First Southern Baptist Church of Gardena (1025 W. Marine Ave.)
Please contact us for more information about the teaching program.